On my trip to BrickWorld 2013 in Chicago this past weekend, I had a chance to see the new 10234 Sydney Opera House in person. While I love the size and scale of this new mega-build set, I have some mixed feelings about the new model. First, here is a picture of the set and a link to the Lego Design video introducing it: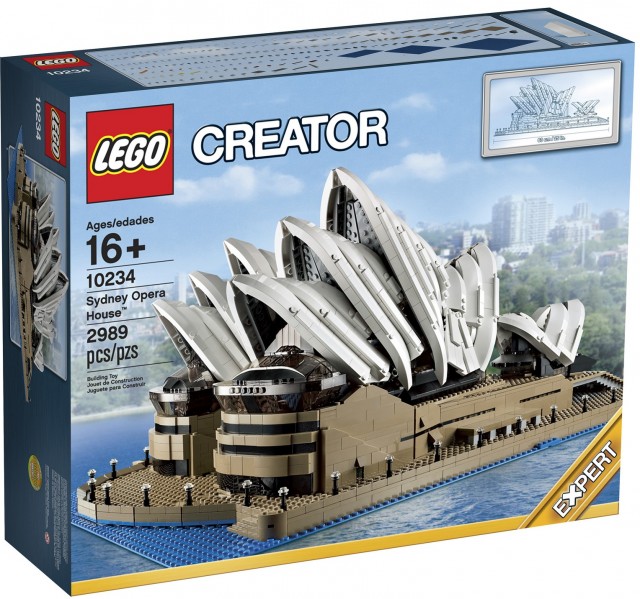 Pros
Incredible detailed, and very realistic
The nested band shells make the model - exquisite modeling for these
Continues the world landmark sets
Appears it will be a phenomenal investment set
Smoky gray transparent bricks nicely mimics glass
Cons
The base, while a great source of rare dark tan bricks, is so monotone and frankly, boring
There is very little to bring it to life - it is strictly a model
Light poles appear too chunky for the scale of the model
"Water lines" similar to the Tower Bridge model could have provided an additional realistic detail
Model will be very difficult to display given its footprint
Don't get me wrong, I still think this is an inspired model with a brilliant design, but the base really bugged me. Perhaps the designer wanted to feature the sweeping arcs of the nested bandshells, but I thought Lego missed a home run by not providing a little setting/detail for the base. One of the appealing details of the Tower Bridge was the designer's inclusion of the cars/lorry/bus for the bridge, and I just wish something similar would have been provided with this.
I also think the price point is a little high. At $320, it's nearly $100 more than Tower Bridge, a fairly sizable discrepancy.
10234 Sydney Opera House will be a no-doubt investment winner. Perhaps its high price point will depress sales and make secondary availability that much more appealing.