Welcome to LEGO LOTR wave 1, re-evaluation of investing potential, of last, currently non-retired sets.
I will be re-quoting myself for the new members!
NOTE: The predictions price range is US-EU price range since our initials started higher and import taxes etc.
NOTE: All my predictions are for 1-1,5 years AFTER the set officially goes EOL.

9469-1: Gandalf Arrives RETIRED

I believe it will stop at double retail within 1 year after EOL, but will probably not climb much more, It is an iconic set of introducing Gandalf in the movies but that is about it.

Predictions: Stopping at about 20-25$

9470-1: Shelob Attacks

I think this is worth getting, it is 99.9% the only Shelob we will ever see, it is currently exclusive Sam, which we are likely to see if 3rd line of sets come out. If you can get it below retail (25% off) then I think this might do very well in MISB condition.

Predictions: Stopping at about 45-55$

9471-1: Uruk-Hai Army

I read that due to restrains from the contract LEGO/TLG cannot make battle packs (like SW) for LOTR, which makes this just a great, and probably the ONLY chance for Uruk-hai battle pack, If Eomer is not re-released (Pelennor etc) then this Battle Pack might just increase nicely.

Predictions: stopping at about 65-80$$

9472-1: Attack On Weathertop RETIRED

Questions are: Only time we see Nazgul? I doubt it, Merry? possible (but there is still pelennor) I think this set might actually do rather bad. It might just be cheapest set to get 7 Nazgul but that will be it. i expect it to not increase much over the next year (after EOL) so unless you got heavy discount (30%+) I think this will do poor, I skipped it)

Predictions: stopping around 70-90$

9473-1: The Mines of Moria

I think this is the sleeper of the line. With unique figures (Boromir and Cave troll likely to NOT be repeated) currently also Legolas, Pipping and Moria Orcs, this set just have it all, except that it is purely a play set (looks worse on display than lets say helm's Deep) I think this will easily double, i expect it to go 2,5x retail aswell within 2 years.

Predictions: Stopping at about 140-180$

9474-1: The Battle Of Helm's Deep

Every says this is a winner, and i cannot object with much theory, but I am just afraid everyone got it and it will take year(s) for price to grow(unlike Mines) I guess this has the potential on 3x retail IF LOTR is re-released in 3D if Hobbit makes great children appeal and IF Theoden will not be re-released much more.

Predictions: 240-300$ EXCLUSIVE SET:

9476-1: The Orc Forge RETIRED

I think it will do well, especially considering we get Orthanc released. With unique white hand armor printing and Lurtz (If it does not come in Orthanc then it will likely never come, doubt about Amon hen) this set is a potential winner, People who buy Orhanc would want this set (or even 2-3) for their display.

Predictions: 80-120$
now lets lurk over these remaining unretired sets:
9470-1: Shelob Attacks -30.87%
The set is still dropping in value and is not yet retired. My old words still stand. 25% below US retail is the price to chase... If you can get it on that entry price there is no fear of losing money for now. It will be to be held for longer than 2 years after retirement to reach my predicted value of 45-55$. This set offers a good brick built spider that can also pass for generic spider to MOC lovers. Sam is still exclusive (allthough I am 99% sure he will be re-released in wave 3. Gollum is somewhat exclusive with face expression. Frodo is not exclusive at all.
Buy at: 25% below US retail or lower
Sell at: 45$ ***
9471-1: Uruk-Hai Army -22.94%
The license restrictions are still alive (and they will be until expiration of license) so there are no words, even hints of any Battle packs (similar to SW) to be released. Most we can expect are these type of B-packs. Eomer is exclusive to the set, everyone likes light gray bricks (sand green is also useful) Its the only set with 4 Uruk-hais (I always exclude Berseker from Uruk-hai armies since they were more individually presented
) and its the cheapest army builder in LOTR universe in LEGO.
If I were you I would be buying these also on retail! I expect them to grow to 80$ easily, especially if Eomer is staying exclusive!
Buy at: Full retail or less
Sell at: 70$ ***
''This set is a gem of LOTR line for army builders!''
9473-1: The Mines of Moria -36.14%
This is a playset, and as such not really loved among the AFOLs. There are currently 3 exclusive figures in the set. Pippin, Boromir and Cave Troll. I personally expect Pippin to be re-released in wave 3, but the other 2 might remain exclusive. This set was apparently the slowest seller and many shops still have them. I always considered this set to be the sleeper. I still think it might be, but only with buying the set on 30% discount or more. It was heavily discounted through big retailers and online shops like Amazon. The build consists mainly of dark gray and has kinda ''lots'' of stickers which is a downer for me. Its still one of my favorite LOTR sets mainly because I always liked Boromir while reading books and watching movies.
I would not buy this set for less than 30% discount. You will likely have to hold it longer than 2 years to reach decent profits. Cannot see this set surpassing 150$ ''milestone''
Buy at: 30% below US retail or lower
Sell at: 125$ ***
9474-1: The Battle Of Helm's Deep -19.02%
The flagship set of wave 1 of LOTR. And what a magnificent build and display it was/is This s0$ ''milestone''et is truly awesome. It got high ratings, was sold out in most shops, but still available online. Its expected to retire before or shortly after Christmas 2013. It currently has 3 exclusive figures and 2 are highly likely to stay exclusive (Haldir and Berseker). It was relatively well discounted and a really hot seller.
This set will likely make profits (all-though longer to achieve) even if bought on retail. but any discount is even better. I expect this set to reach 200$ relatively easily within 2 years of EOL. And I predict a 300$ cap on ''all-time'' investing cycle.
Buy at: any discount!
Sell at: 220$ ***
''Gems above can turn into stinky fishes when you see this even bigger gem''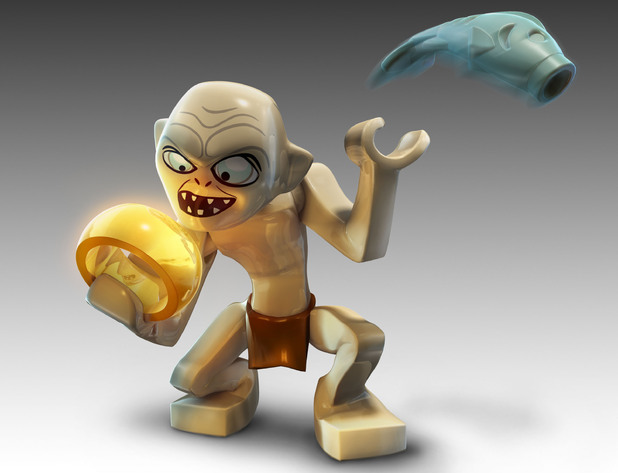 NOTE: ''Sell at'' suggestions are my own as an investor who took time to carefully observe LOTR sets and should only be followed by your own choice. I take no responsibility if sets actually do not raise to such values or if they raise even higher and you felt like you lost money for ''listening'' to my advice/suggestion.